We only get one set of permanent teeth, so in the terrifying event of a dental emergency, you want to do everything in your power to resolve it as soon as possible. While good oral hygiene, such as brushing your teeth twice daily, flossing once a day, and going to your dental cleanings every six months months, can go a long way to preserve your dental health, sometimes dental emergencies are out of our control.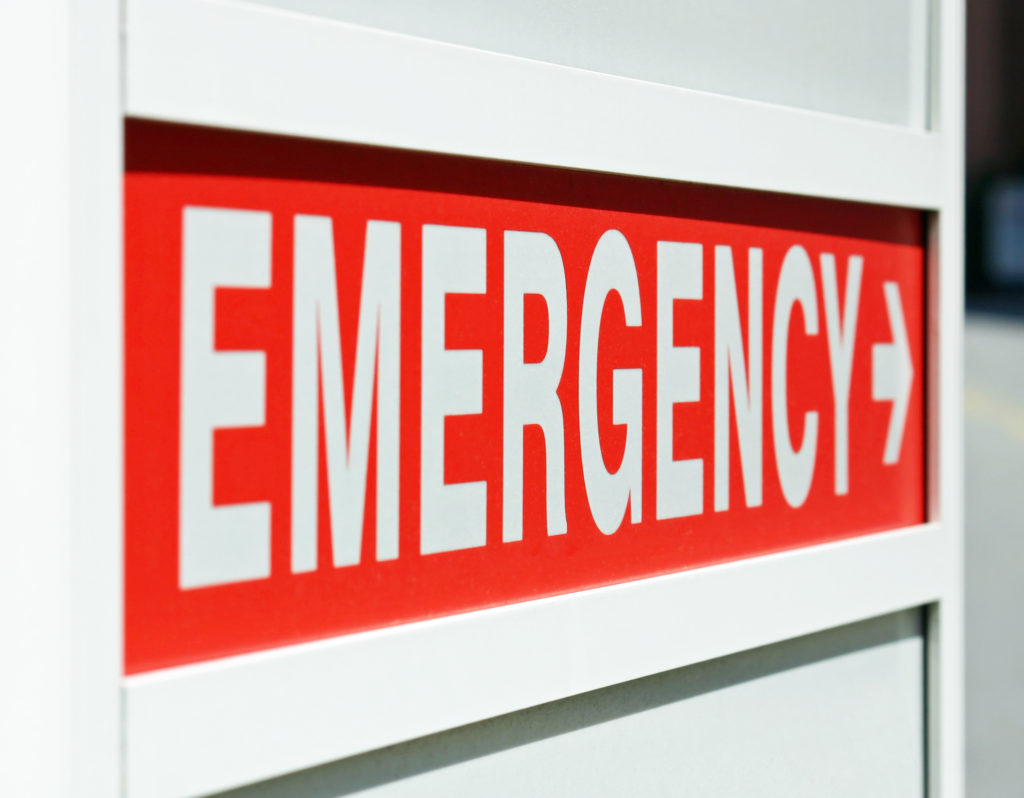 Knowing what to do in the event of dental emergencies can help you prevent long-term damage and restore your oral health. Here's what you need to know about how to identify dental emergencies and what 6 of the most common dental emergencies that you may experience are. 
How To Identify A Dental Emergency
One of the most important things you can do to preserve your oral health is knowing both how to identify dental emergencies and what to do in the event that worst comes to worst. If your tooth is painful or an accident happens that impacts your teeth, it's best to call your dentist as soon as possible in order to obtain proper treatment.
Common Dental Emergencies
Part of being able to identify dental emergencies is knowing what dental emergencies even consist of. Here are 6 of the most common dental emergencies that you may experience so that you can know when it's time to seek out professional dental help. In general, it's always best to contact your dentist if you feel like something is amiss with your dental health, as that could mean the difference between losing and saving a tooth. 
#1. Infected Teeth
If you're experiencing a persistent throbbing or ache in your tooth, this could be an indication of infection. Left untreated, infected teeth can quickly turn into abscessed teeth, which can cause even more serious oral health problems, such as damaged nerve endings. Abscessed teeth can cause fevers and escalate into an intense pain, making them one of the more serious dental emergencies.
If you have a toothache that won't go away, you can alleviate the pain temporarily by taking over-the-counter painkillers and call your dentist in order to obtain treatment and the source of your toothache.
#2. Bleeding Gums
Bleeding gums are more often than not an indicator of gum disease. While gum disease can be mild and reversed with proper care in the early stages, it can escalate into a serious condition. Gum disease left untreated can result in loosened teeth and even losing your teeth as well as permanent gum damage that can take surgery to fix. If you have bleeding gums, it's best to go to your dentist to have it checked out as soon as possible.
#3. Mouth Sores
Mouth sores can be caused by a number of things from braces to canker sores to an early indicator of gum disease. While many presume that you can treat mouth sores yourself with antiseptic gels, it's always best to go to your dentist, in the event that they're a warning sign of something more serious and to keep them from getting worse.
#4. Knocked Out/Broken Tooth
Knocked out teeth are among the most alarming of dental emergencies. Many accidents can knock out or break your teeth, such as sports injuries, falling down the stairs, or something that isn't accidental, such as assault. Just because your tooth was knocked out or broken doesn't mean that there's nothing to be done. If you can seek out a dentist within 30 minutes of your tooth being knocked out and handle your knocked out tooth with care, it can be reattached.
#5. Broken Jaw
Your jaw is one of the most frequently broken bones in your body and thus, among the most frequent dental emergencies. Any broken bone such as this is best tended to at a hospital, but broken jaws can often result in dental problems, such as misaligned teeth. Seeing an emergency dentist can help to prevent any permanent damage. You'll always want to see a doctor first, though.
#6. Lost Filling/Crown
Your fillings and crowns are there to restore your tooth's function and take care of any decay. If you lose or break a filling or crown, this leaves you more susceptible to damages and infection. If you suffer a lost or broken filling or crown, it's important to seek out emergency dental care right away.
Are You Experiencing A Dental Emergency?
Gunnell Family Dentistry offers emergency dental care. If you're experiencing a dental emergency, contact our office right away so that we can treat the problem as soon as possible.